Pylons
---

Robust, prominent pylon signs, or pole signs, allow customers to spot you easily—even from far away. They can be illuminated or not, and can display signs for several businesses in the same building. All our electric products are CSA certified.
Signage Ottawa specializes in designing, fabricating, and installing robust and prominent pylon signs, also known as pole signs. As experts in the signage industry, we understand that visibility is key to business recognition and growth. Our pylon signs allow your brand to stand tall and get spotted easily, even from considerable distances.
Whether you're located on a bustling main street or tucked away in an office park, our pylon signs serve as visual beacons, guiding customers to your doorstep. Available in an array of styles and sizes, these signs are designed to withstand the elements, reflecting our unwavering commitment to quality and durability.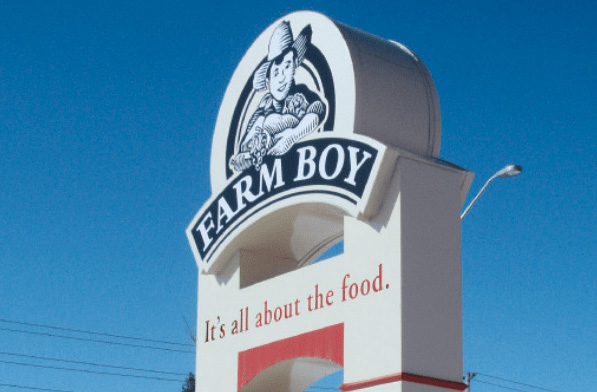 Illuminated or Non-Illuminated
In addition to our traditional, non-illuminated options, we also offer illuminated pylon signs to ensure your business shines bright day and night. With this feature, your business remains visible even in low-light conditions, providing a consistent beacon of location to your potential customers.
Multiple Businesses Building?
Our pylon signs can accommodate multiple businesses within the same building, making them a fantastic solution for shopping centres, business parks, and multi-tenant buildings. With this design, you can cohesively display various company logos and names, ensuring each business gets its fair share of attention.
Safety and Certifications
At Signage Ottawa, we prioritize safety as much as aesthetics. All our electrical products, including our illuminated pylon signs, are certified by CSA (Canadian Standards Association). This means they meet all the safety and performance standards set by the CSA, giving you peace of mind knowing your signage is not only effective but also safe.
Our team of professionals will handle every aspect of your signage project, from design and fabrication to installation and maintenance.
Reach out to Signage Ottawa today to discuss your signage needs.