Commercial Awnings
---
Add a special touch to your façade with a professional-looking awning that promotes your business and protects customers from the elements. We make them in a variety of shapes and colours, with or without lettering. They can also be illuminated or non-illuminated.
A professionally made commercial awning can do more than just provide shade; it can enhance your brand's visibility, add character to your building's facade, and create an inviting ambiance for your customers.
Commercial Awning: A Combination of Functionality and Aesthetics
Our commercial awnings serve a dual purpose. They shield your customers from the elements and become an integral part of your branding strategy. An attractive awning can add curb appeal to your business, enhancing its visual impression and making it stand out in a busy streetscape.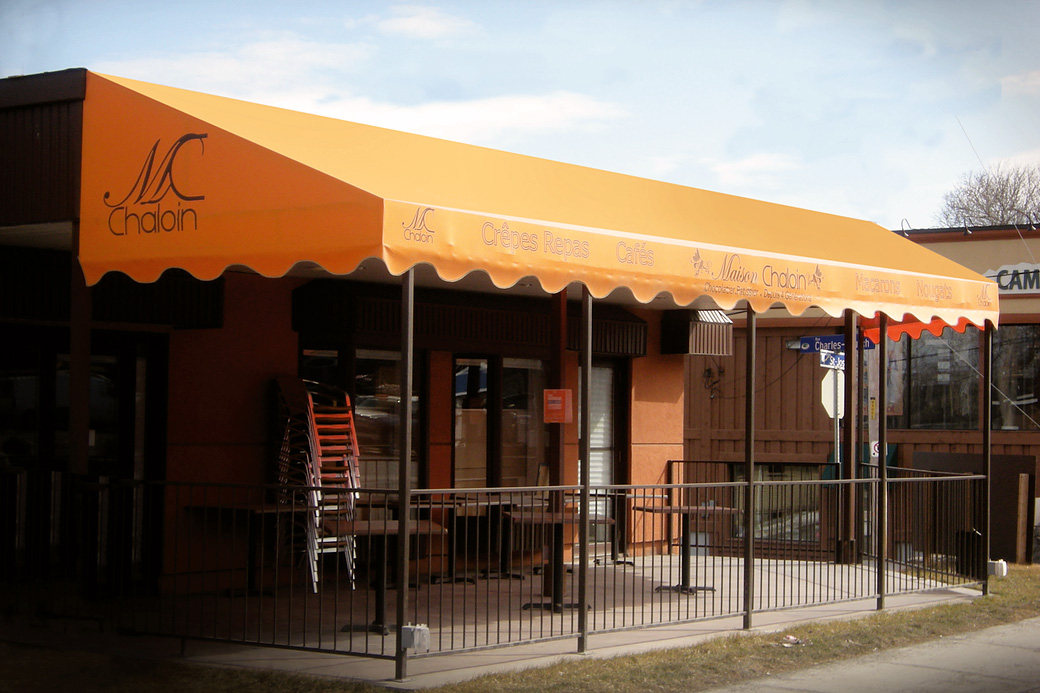 Custom Shapes and Colours
At Signage Ottawa, we offer awnings in a multitude of shapes and colours, enabling you to select one that aligns perfectly with your brand's aesthetics. Our range is designed to cater to your specific architectural and branding needs, from the traditional dome and elongated dome awnings to the modern waterfall and convex awnings.
Our vast spectrum of colours allows you to choose an awning that complements your brand's colour scheme, promoting brand consistency. Whether you prefer bold, vibrant hues that catch the eye or more subdued, elegant shades that exude sophistication, we've got you covered.
Lettering Options for Enhanced Visibility
We understand that every opportunity to display your brand should be seized, which is why we offer the option to include custom lettering on your awnings. This provides additional visibility for your business, effectively transforming your awning into a functional sign that can be seen from a distance. Choose from a range of fonts and styles to create an awning that truly represents your brand.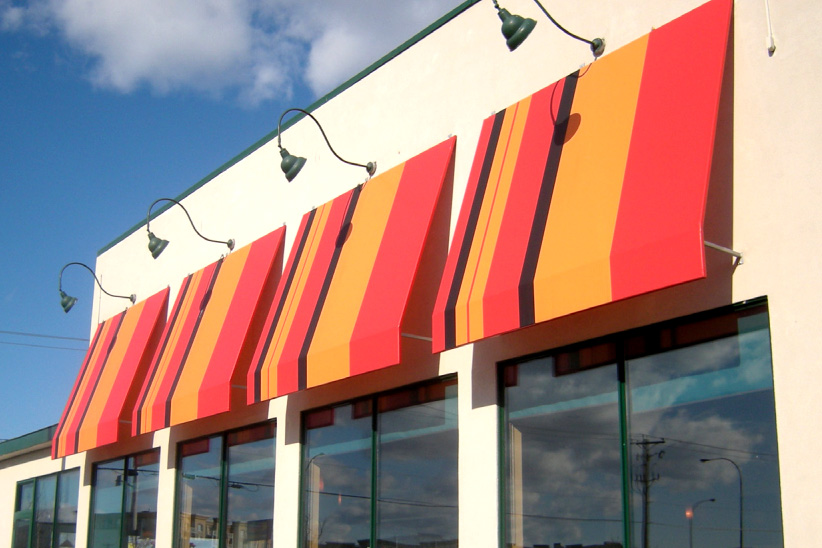 Illuminated or Non-Illuminated Commercial Awnings
We offer both illuminated and non-illuminated awnings to ensure your business shines even when the sun goes down. Our illuminated awnings are an excellent choice for businesses that operate during the evening or in areas with low light levels. By providing a soft glow, they enhance visibility and create a warm, inviting atmosphere that can draw in customers.
At Signage Ottawa, we take pride in providing commercial awnings that perfectly blend practicality with aesthetic appeal. Contact us today to discuss your needs and help us create an awning that protects your customers and promotes your brand effectively.